Rollen Gift Guide
Welcome to our Gift Guide - Discover the Ultimate Perfect Gift Selection! Finding the perfect gift can be a daunting task, especially when you have no idea what to get. At Rollen, we understand the struggle and aim to make your shopping experience stress-free. Enjoy our curated collection of the best jewelry gifts.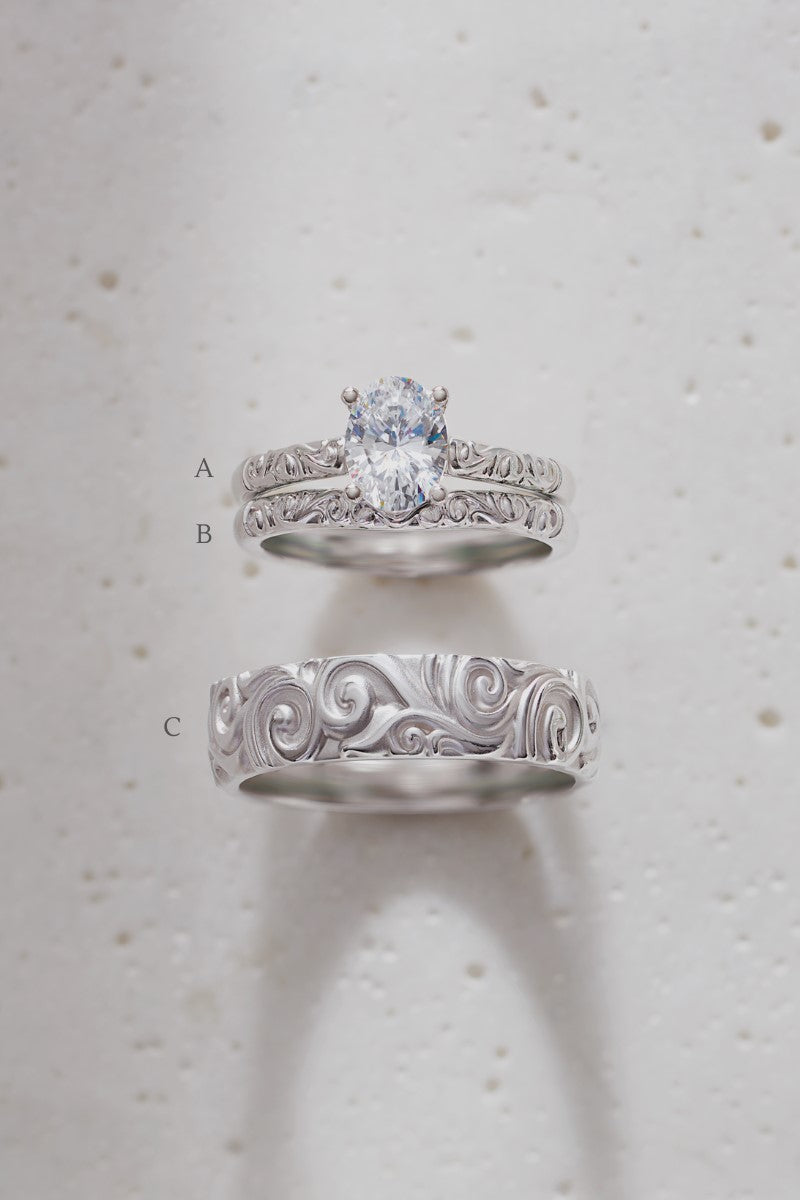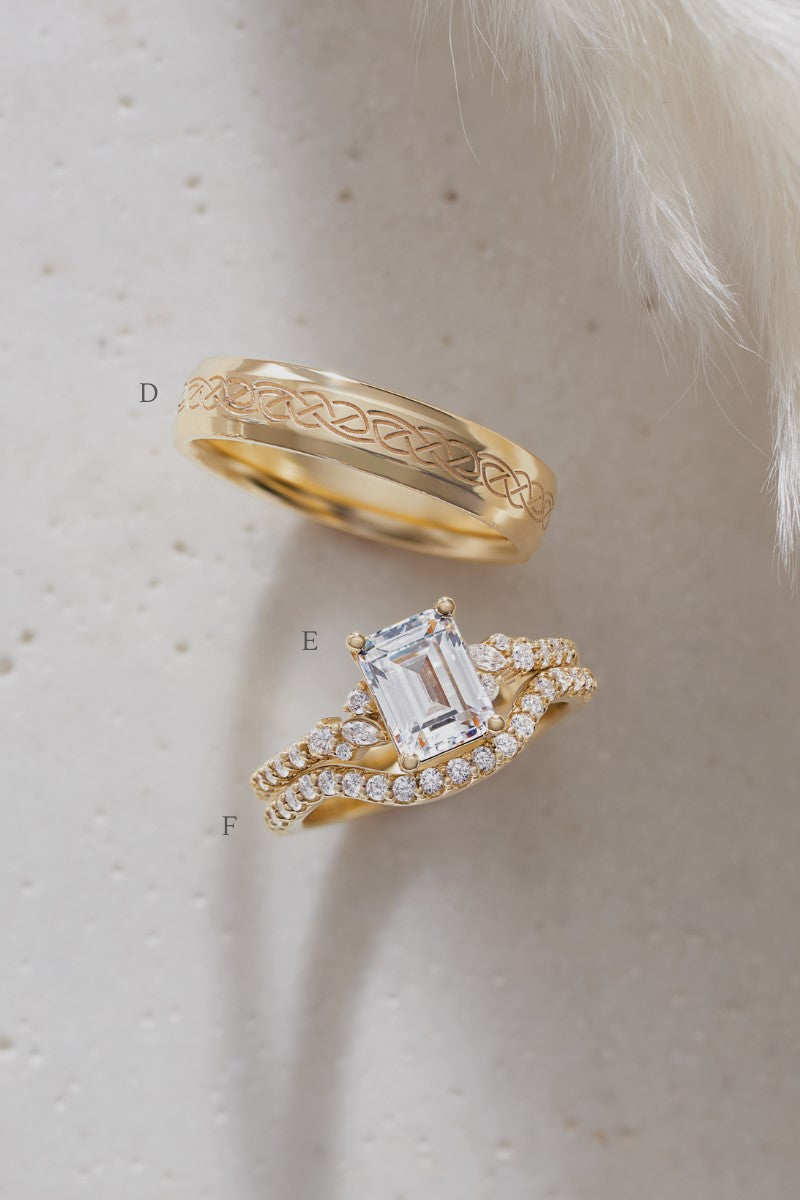 eternal commitment in perfect harmony
Our matching engagement rings and wedding bands feature coordinating designs and intricate details, symbolizing your promise to each other. Shop now and find your perfect pair.
AFFORDABLE LUXURY
Our jewelry is handcrafted with the highest quality materials, and we want to make it accessible to everyone. That's why we offer frequent promotions to make it easier for you to own a piece of our exquisite collection.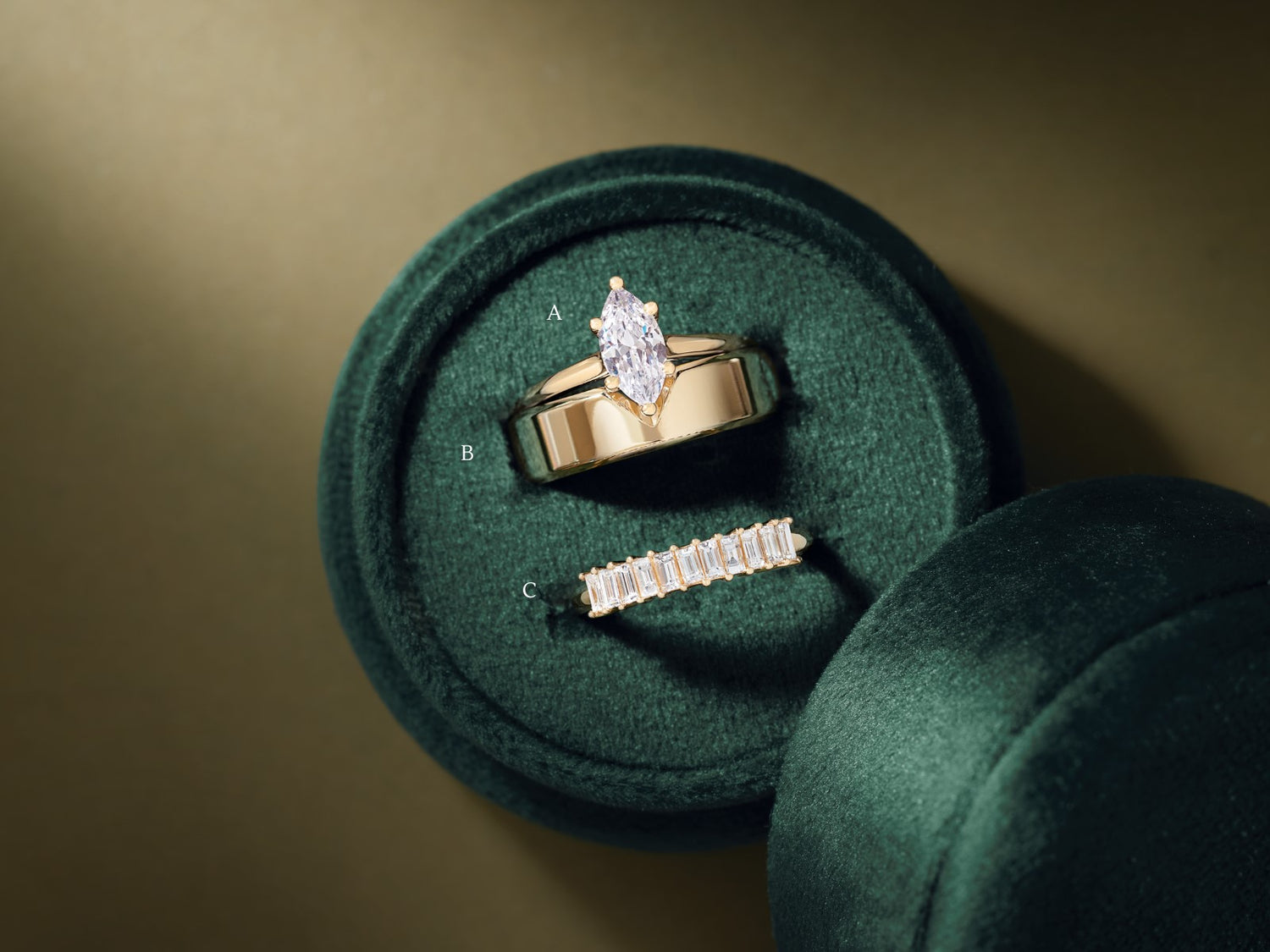 timeless elegance
Celebrate your love with our exquisite wedding ring sets and anniversary bands. Expertly crafted ring stacks for your love story.
sparkling gems and dazzling diamonds
Add a pop of color to your jewelry collection with our exquisite diamond and gemstone stud earrings. From the soft pink hue of the tourmaline to the rich red of the garnet and the deep blue of the sapphire, our earrings feature a stunning array of colors that will complement any outfit.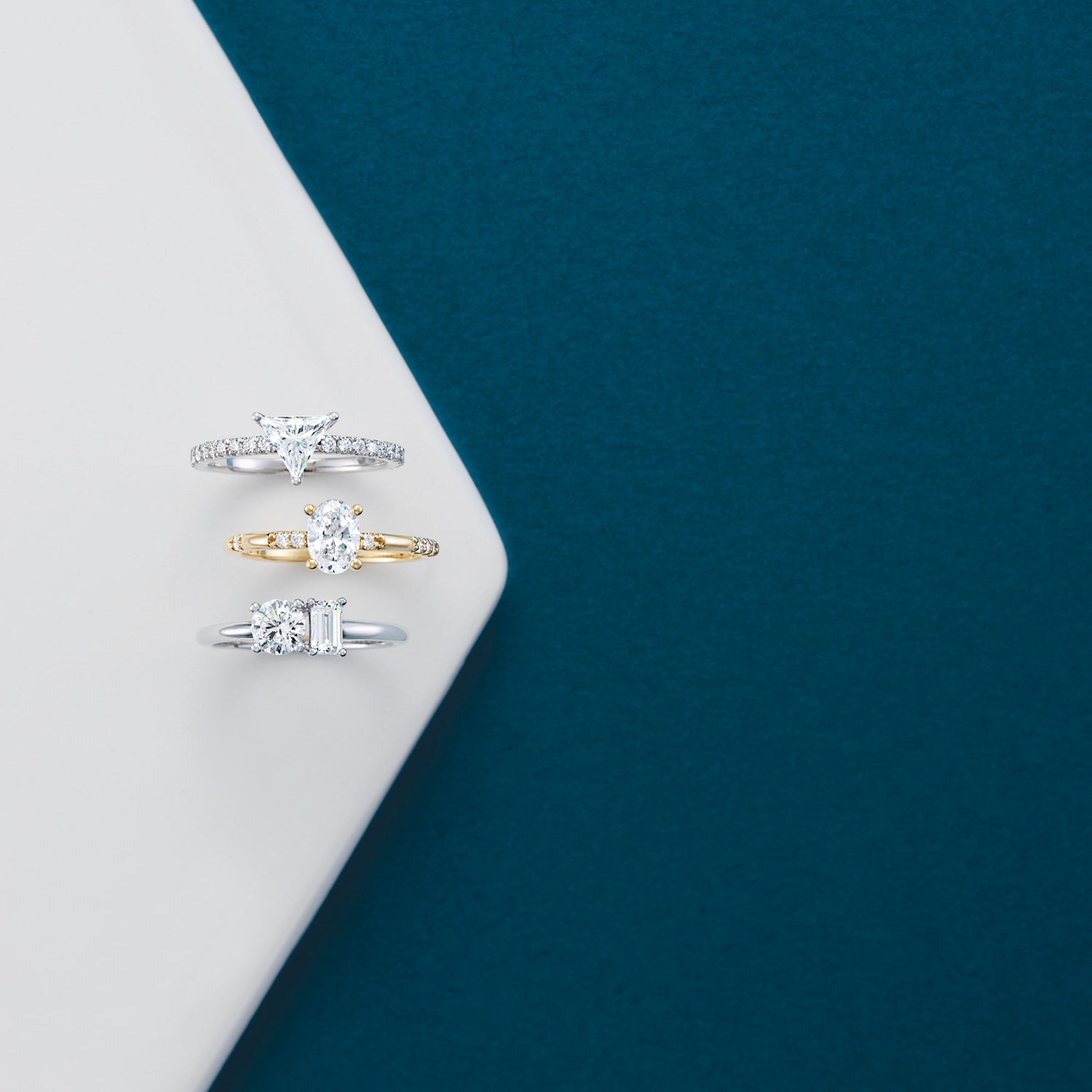 Exclusive Deals & Promos
Take advantage of our current Sale going on now or visit our Promos Page for everyday deals. Don't forget to sign up for our newsletter to stay up to date on all of our latest deals and promotions.
Sign Up Today! Never Miss A Thing
Be the first to know about new collections, gift guides, and exclusive offers.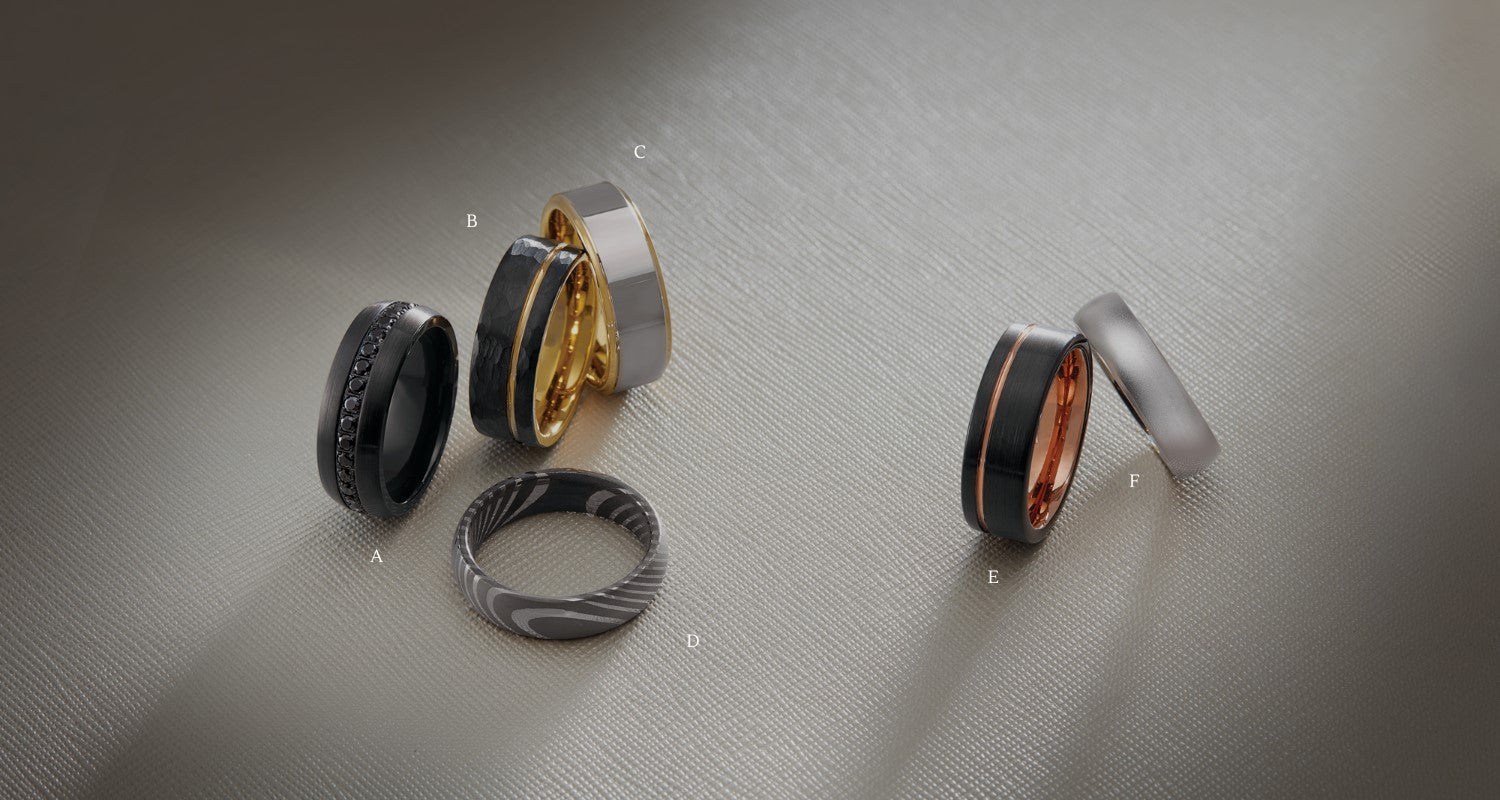 for the bold
Find your perfect wedding band for him from our collection of durable and comfortable men's bands. With a variety of materials including titanium, tungsten, and platinum, our bands are designed to last a lifetime.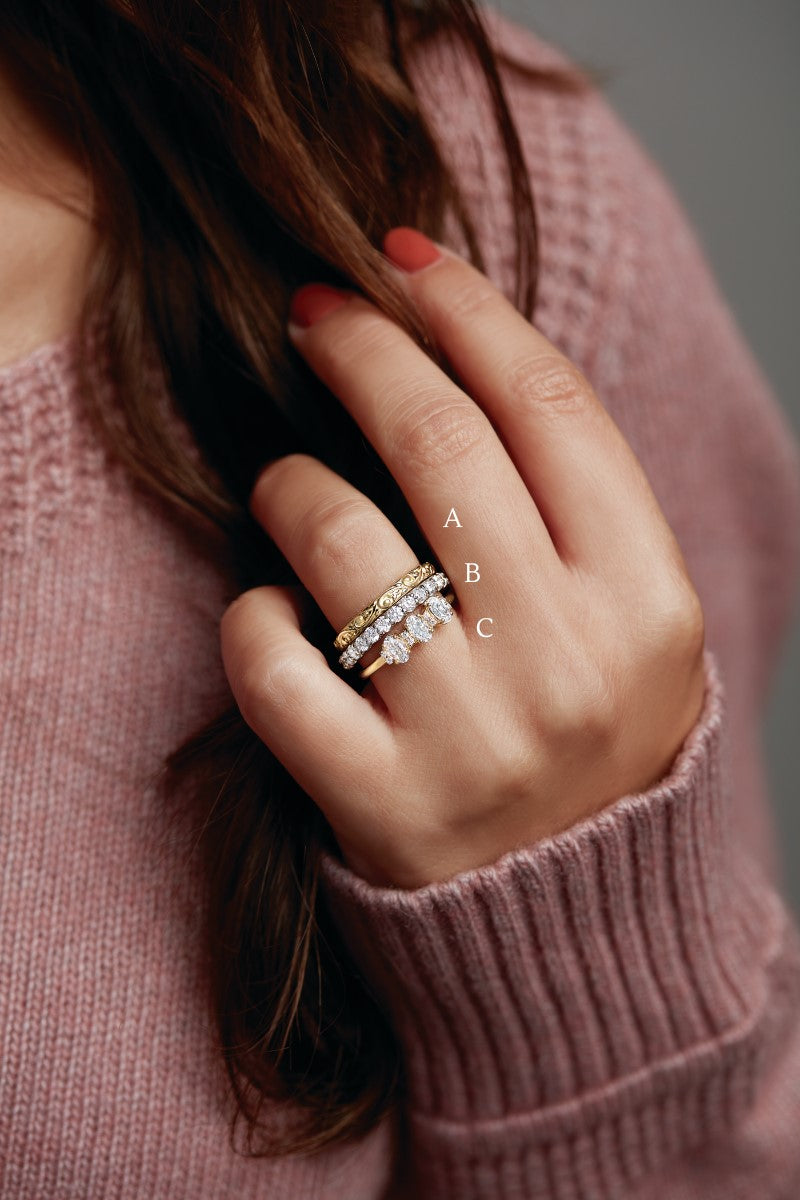 stacks of love
Create a stack that celebrates your everlasting love with our collection of exquisite rings. Featuring delicate eternity bands and stunning anniversary bands, our rings are the perfect addition to your jewelry collection.
Get the Look
...
Available in 14K Yellow Gold, White Gold, Rose Gold, Platinum, or Silver. From $275
...
Available in 3/8 ctw, 1 1/2 ctw, and 2 ctw. From $1,625
...
Available in Lab-Grown, Natural Diamonds, and Moissanite. From $1,375
Explore More Bands
STYLES FOR EVERYONE
At Rollen, we believe that luxury should be affordable. Our collection includes a wide variety of designs to suit every style and occasion. Whether you're looking for a gift for a loved one or just treating yourself, our jewelry will make you feel special.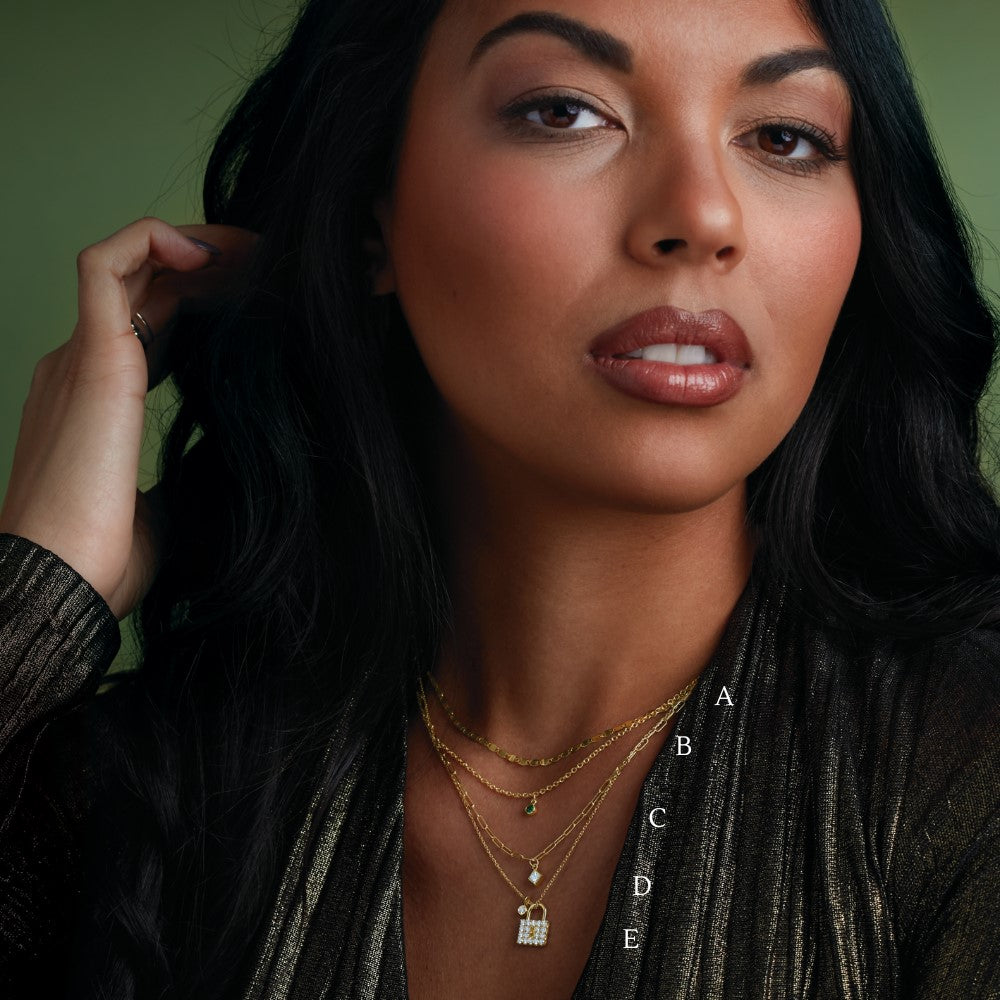 delicate & stylish
Elevate your style with our collection of chain necklaces, designed for the modern woman who loves subtle luxury. These delicate and stylish pieces are perfect for layering and stacking to create a unique and personalized look.
A. Stackable Mirror Link Chain
Available in Necklace and Bracelet Lengths. From $450
...
B. Bezel-Set Solitaire Necklace
Available in Emerald, Ruby or Blue Sapphire. From $750
...
Available in Princess, Round, or Marquise Diamond. From $895
...
D. Bezel-Set Solitaire Necklace Pendant
Available in .06 ctw, 1/10 ctw, 1/6 ctw, 1/4 ctw. From $395
...
E. Natural Diamond Lock Necklace
Available in 14K Yellow Gold, White Gold, Rose Gold, Platinum, or Silver. From $1,098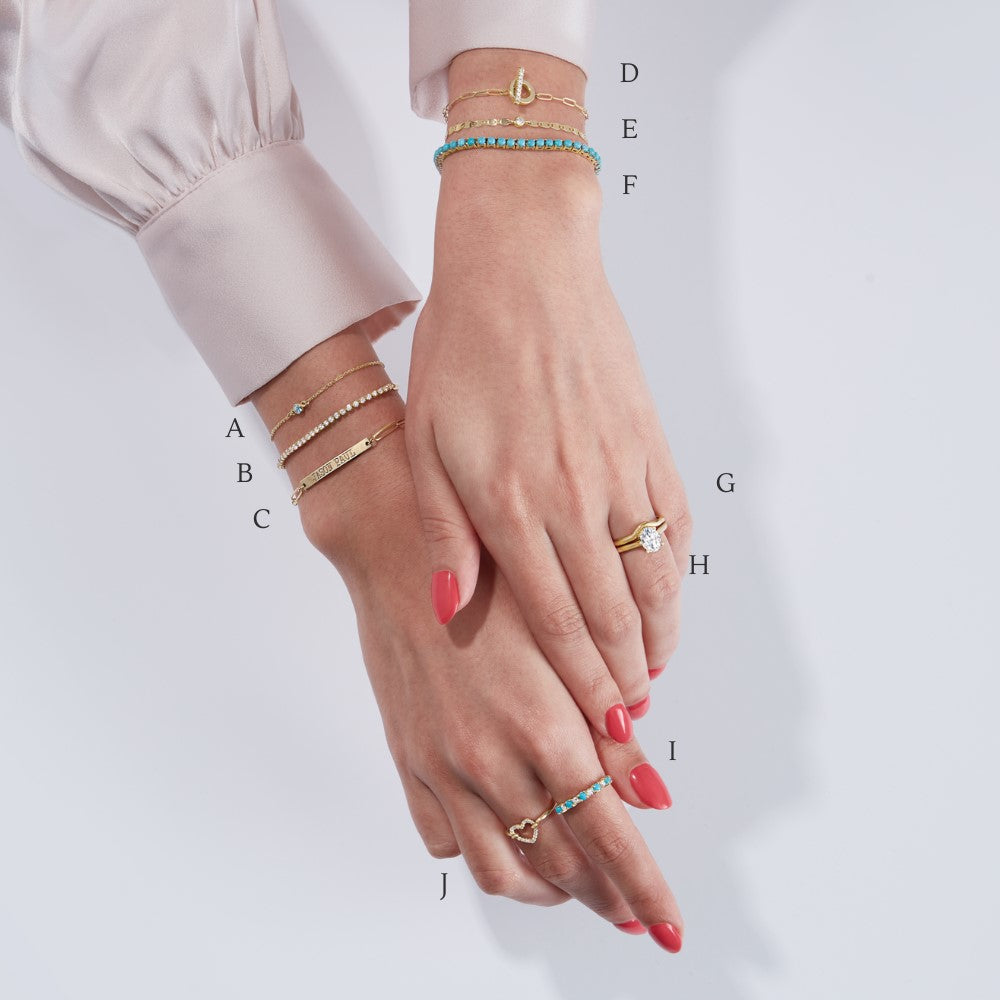 stackable bracelets for effortless style
See What's Currently On Sale
Choosing a selection results in a full page refresh.
Opens in a new window.